5.7K 360 + 4K WIDE
Two ways to shoot.
ONE R Twin Edition transforms on the fly from a 360 cam to a 4K 60fps wide-angle shooter. You'll always have the right tool to capture the action.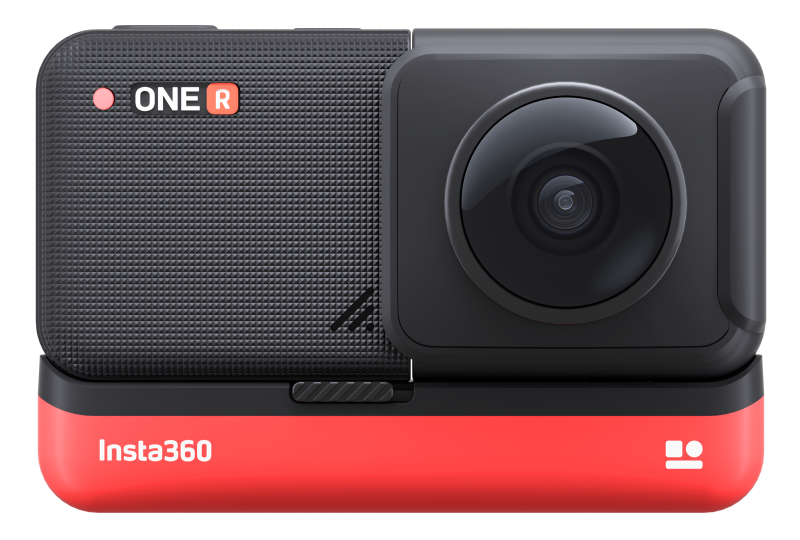 DUAL-LENS 360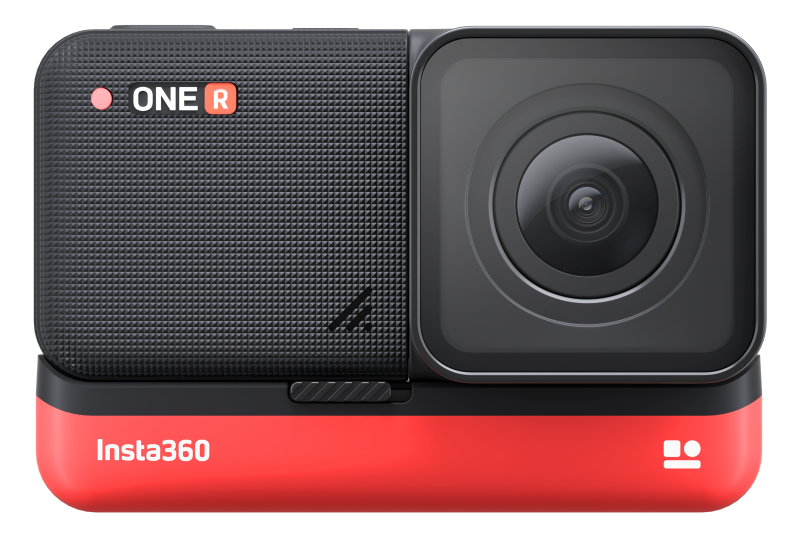 4K WIDE ANGLE
SUPER 5.7K
Details matter.
All pixels are not created equal. The Dual-Lens 360 Mod raises the bar with Super 5.7K resolution, leveraging H.265 encoding, advanced image processing and an AI-powered finishing algorithm to preserve detail and make your footage pop.
5.7K 360°
Super 5.7K 360°
FLOWSTATE STABILIZATION
The smoothest. Now smoother.
FlowState achieves gimbal-like stabilization without the gimbal. Thanks to a new scene-detection algorithm, your footage stays clear and steady even in low light.
No Stabilization
FlowState Stabilization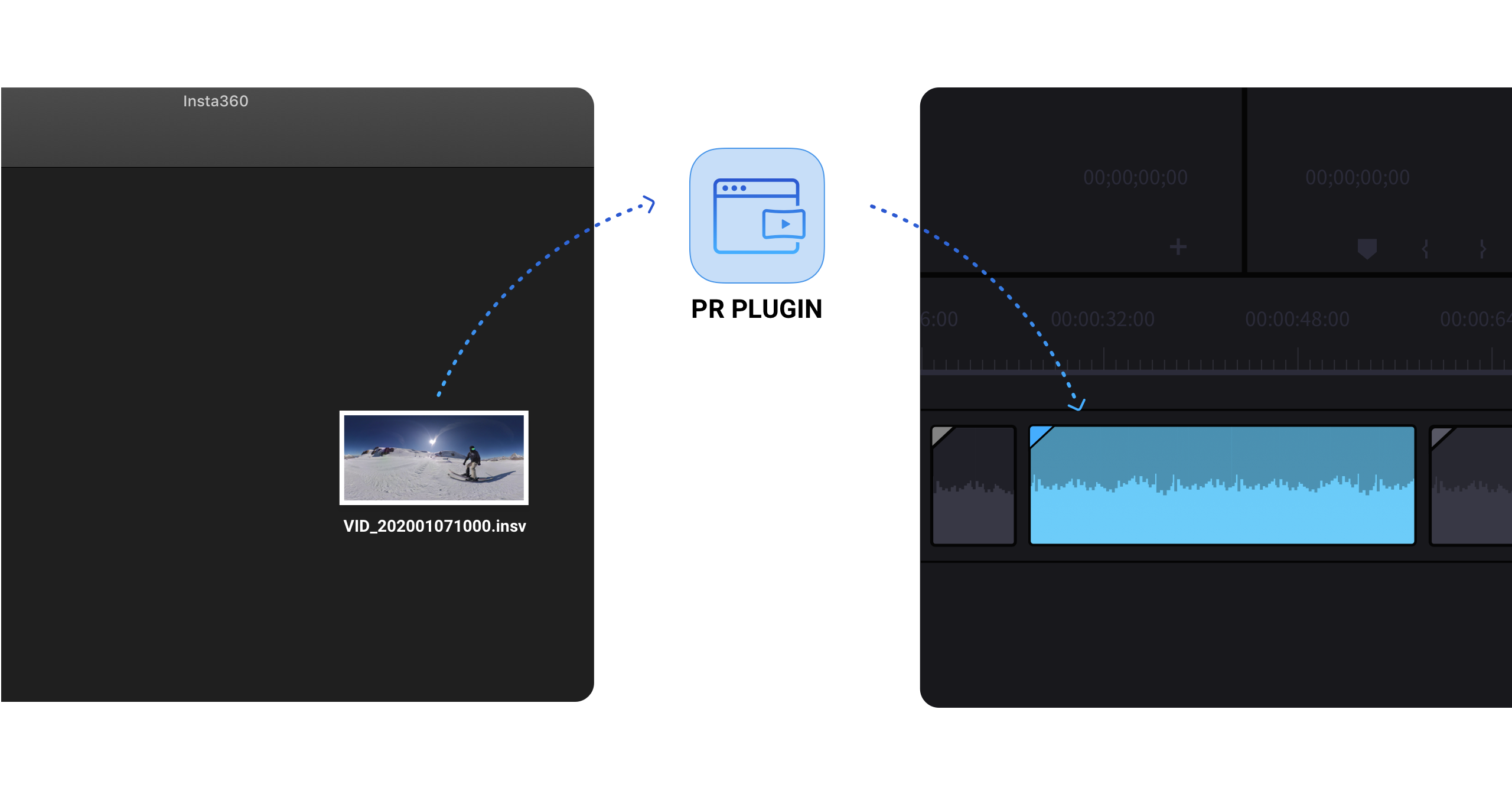 Less waiting. More creating.
Traditional Workflow
Cumbersome, inefficient, time-consuming
Transfer video files
Stitch
Edit
Export
Upgraded Workflow
Simple, smooth, no waste motion
Transfer video files
No need to stitch
Edit
Export
HDR PHOTO + VIDEO
Light like you see it.
ONE R supports HDR capture for photo and video. Highlights, shadows and everything in between come across just as you see them.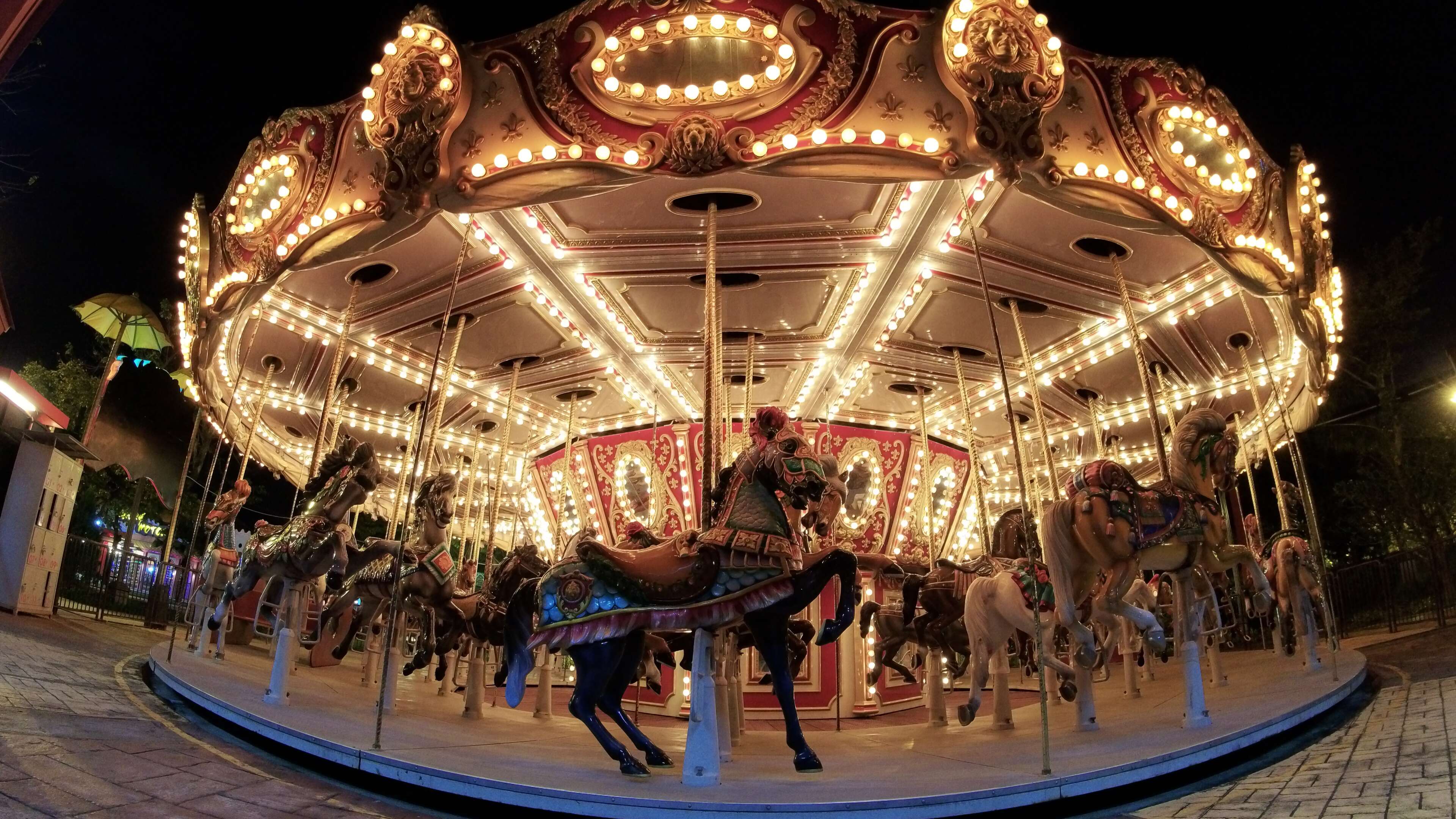 NIGHT SHOT
Low light. Done right.
After dark, turn on Night Shot to capture photos that stay natural, clear and vibrant.
STARLAPSE MODE
See the stars.
Starlapse mode automatically adjusts exposure settings to capture brilliant, sweeping timelapses of the night sky.
Crank up the color.
Color Plus automatically color grades your footage. Vibrant, bright and stunning visuals with a single tap.
SLOW-MO
Every angle. Every instant.
ONE R Twin Edition shoots seamless 360-degree slow-mo at 3K 100fps or 1080p wide-angle footage at up to 200fps. Capture dynamic action in unshakeable clarity.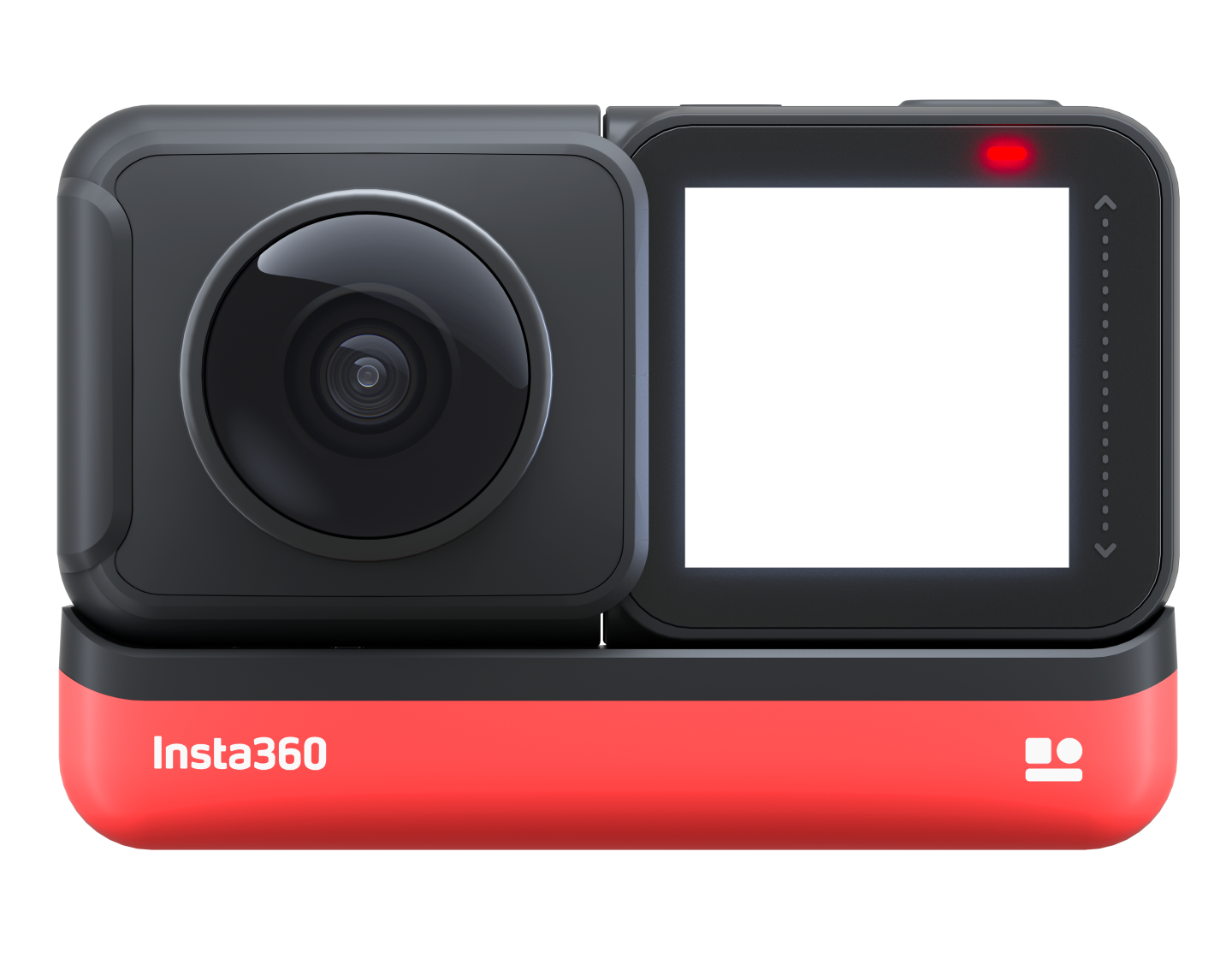 360° PREVIEW + PLAYBACK
Real-time preview. Instant playback.
ONE R's simple, swipeable 360-degree touch screen lets you preview your shot and then play it back to make sure you nailed it.
IPX8 WATERPROOF
Waterproof whenever.
ONE R is IPX8 waterproof to 5m (16.4ft). Whether you're poolside or on a rainy-day ride, ONE R can handle it.
*Note: Please click here for waterproofing precautions.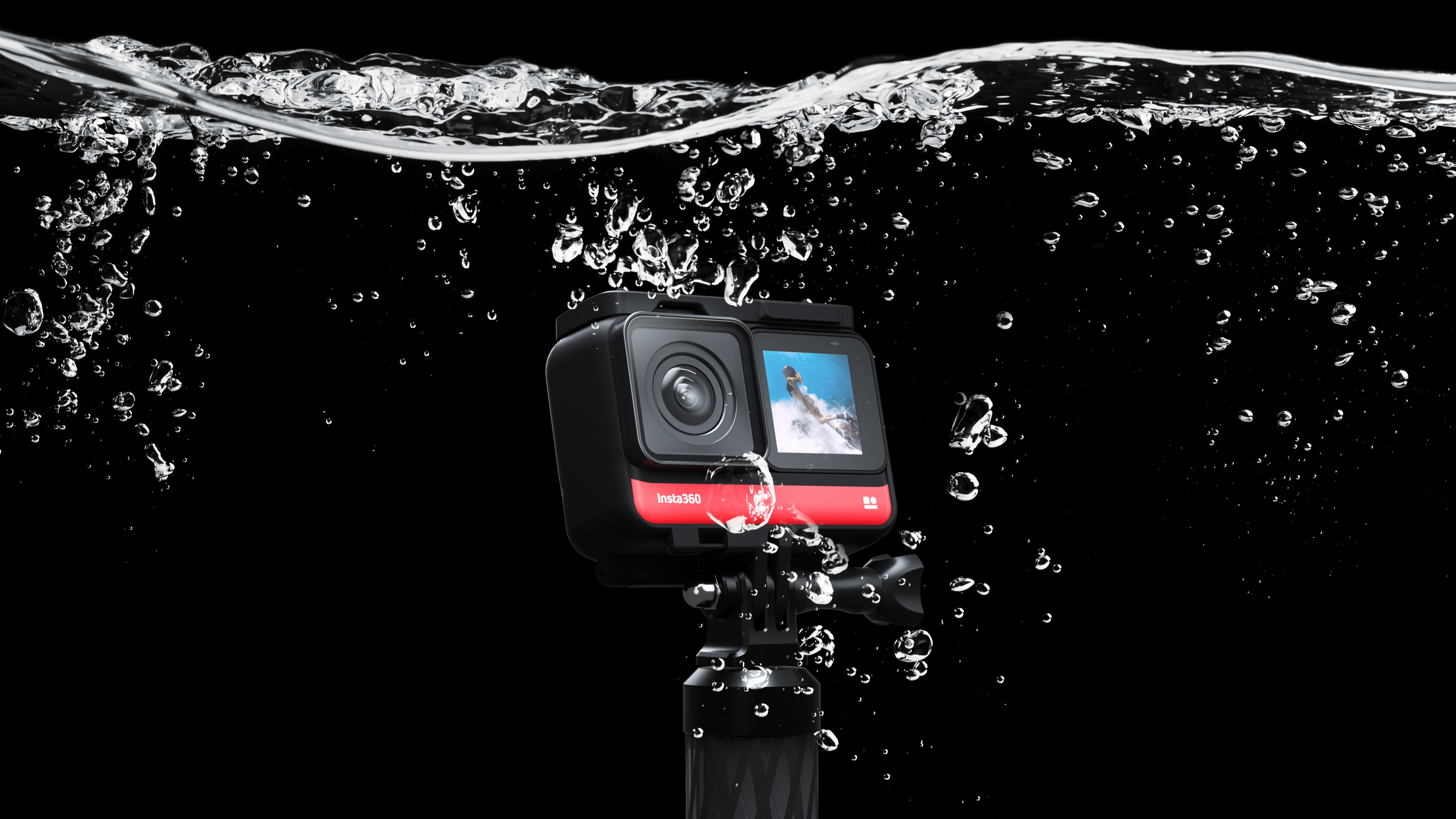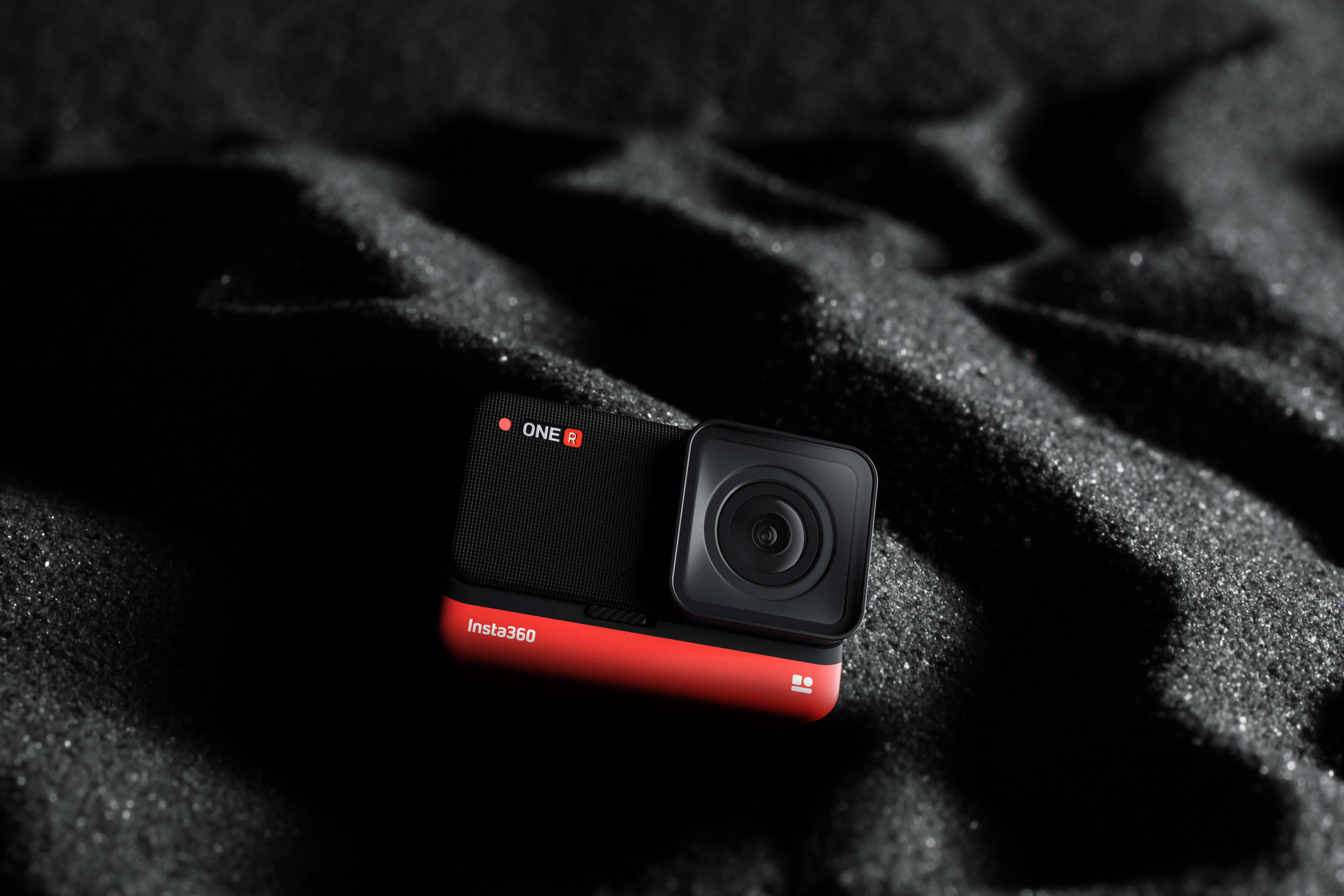 RUGGED DESIGN
Rough and ready.
ONE R is engineered for safe, efficient shock absorption, while the Lens Guards protect your camera's vitals no matter what life throws at you.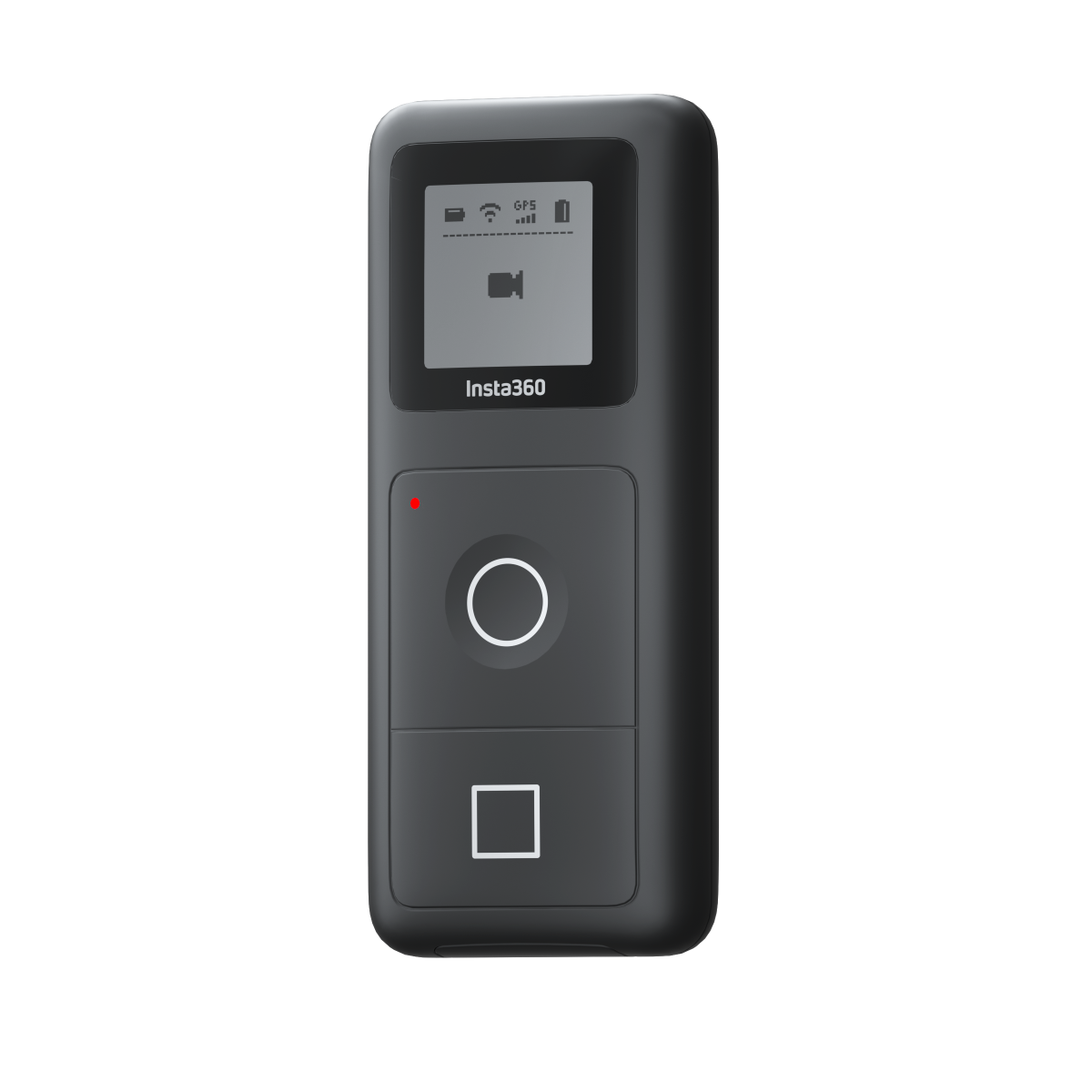 GPS Smart Remote
Grab the GPS Smart Remote to control ONE R, easily lock onto subjects for tracking, and record real-time GPS data to track your adventures.
BUY REMOTE CONTROL

Apple Watch Control
The new Apple Watch app makes controlling ONE R on-the-fly easier than ever.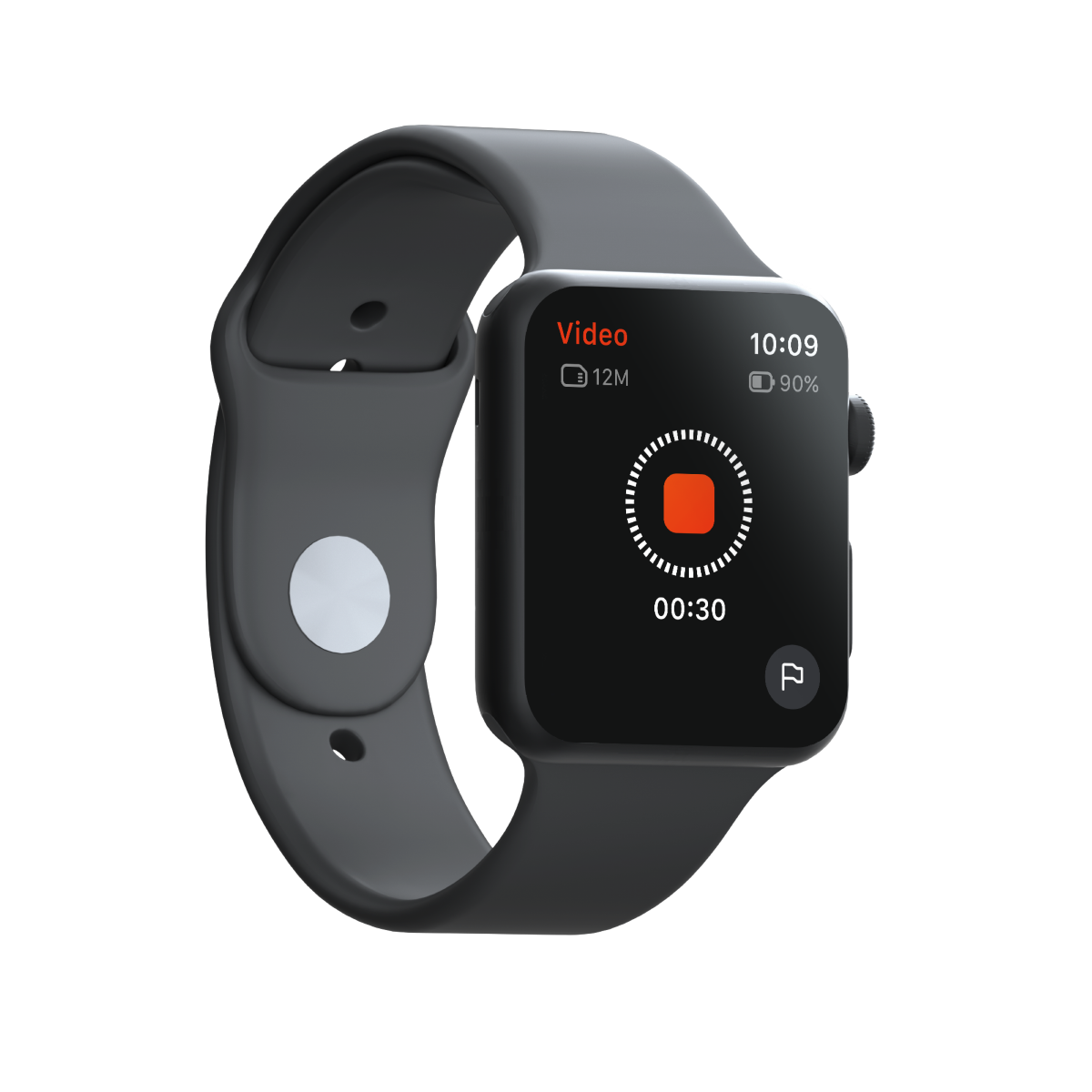 Take a Photo
Start Recording
Voice Control
When ONE R is out of reach, just give a shout to start shooting with voice commands.
EXTERNAL MIC SUPPORT
Premium audio.
ONE R is vlog-ready with a 3.5mm mic adapter and optional top-mounted Accessory Shoe. Packing extra-light? Pair a RODE Wireless GO or record audio directly onto your AirPods.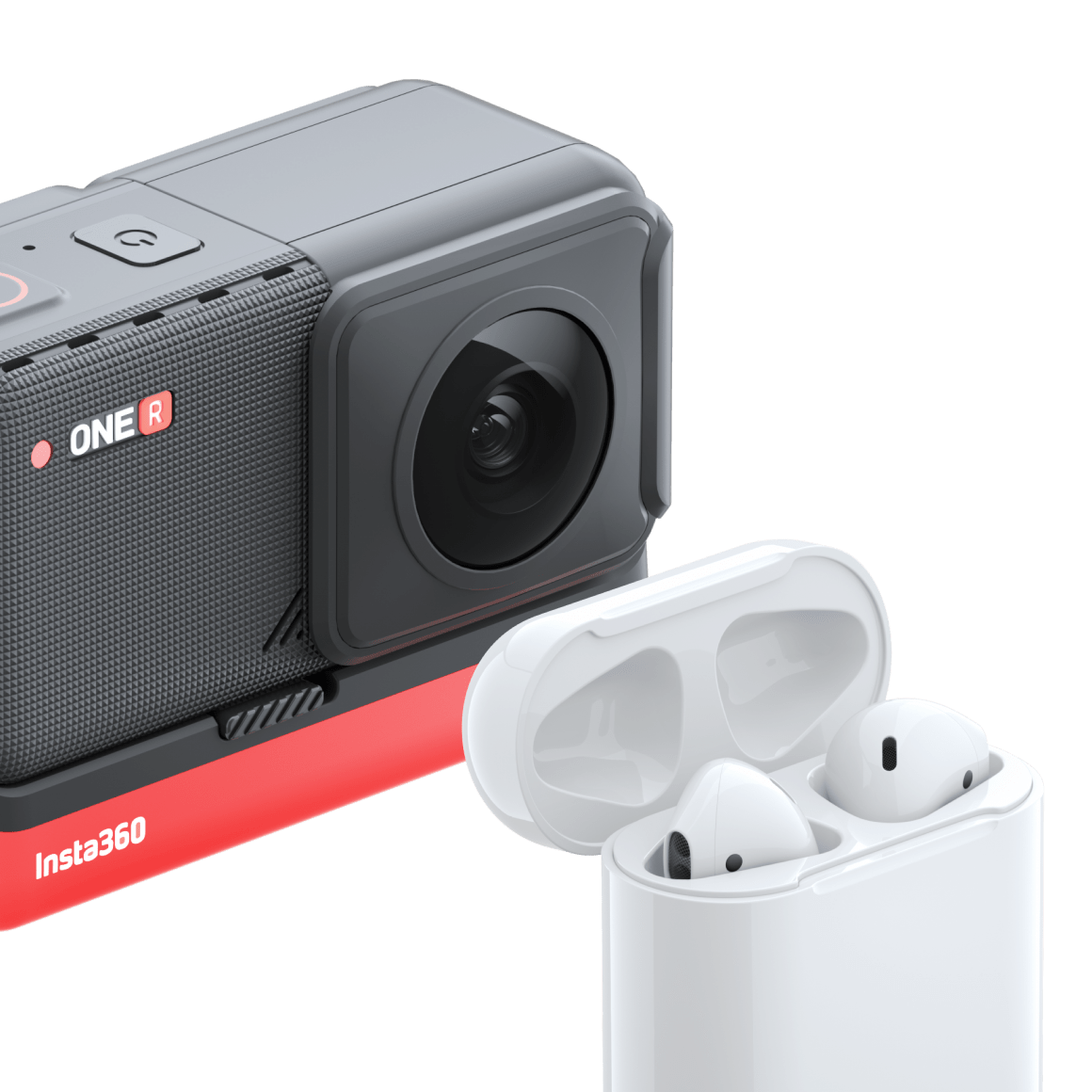 Airpods Connection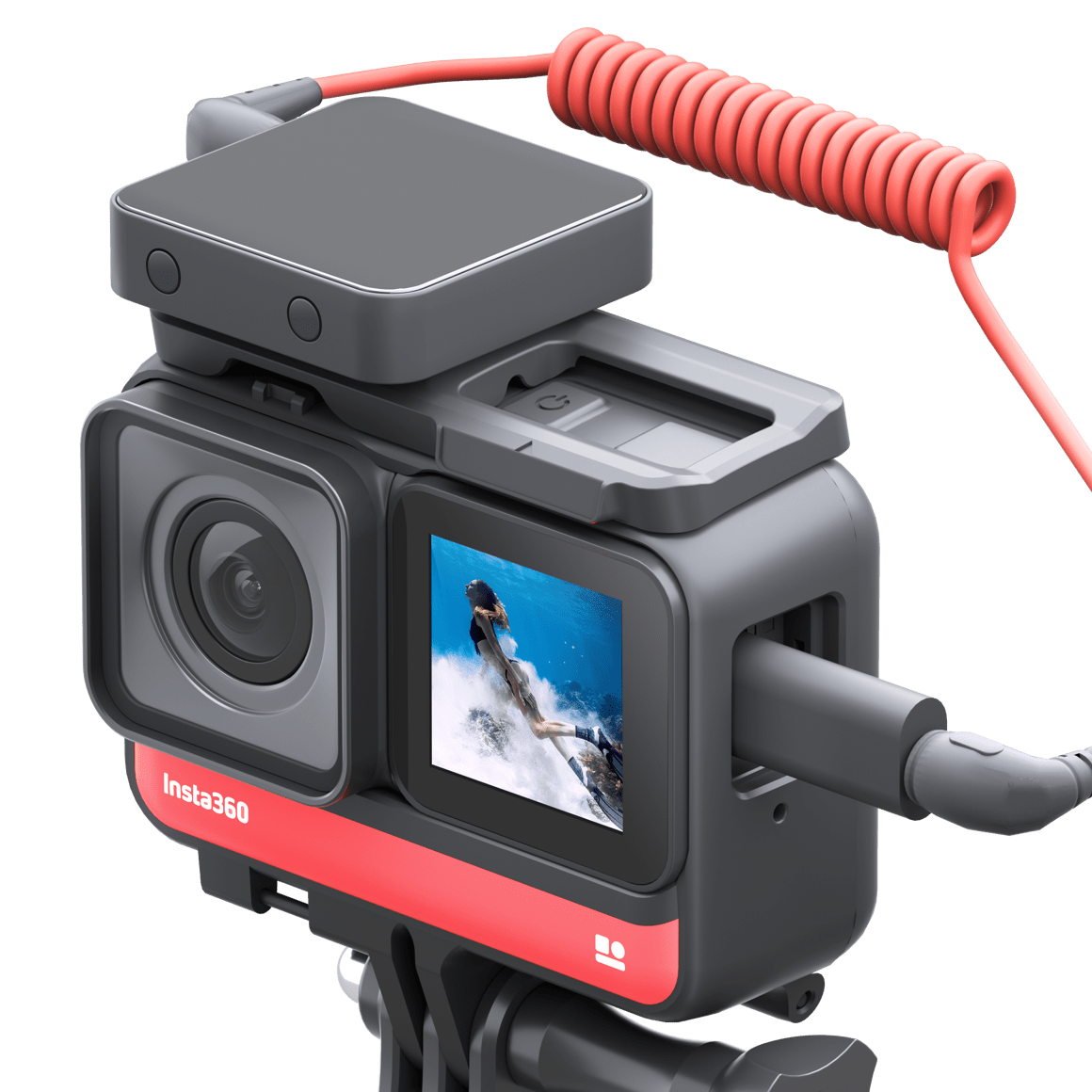 GPS-ENABLED STATS
Track your trek.
ONE R's Stats dashboard lets you overlay clips with HUD data like speed, altitude, direction and route. Map your journeys and track your progress.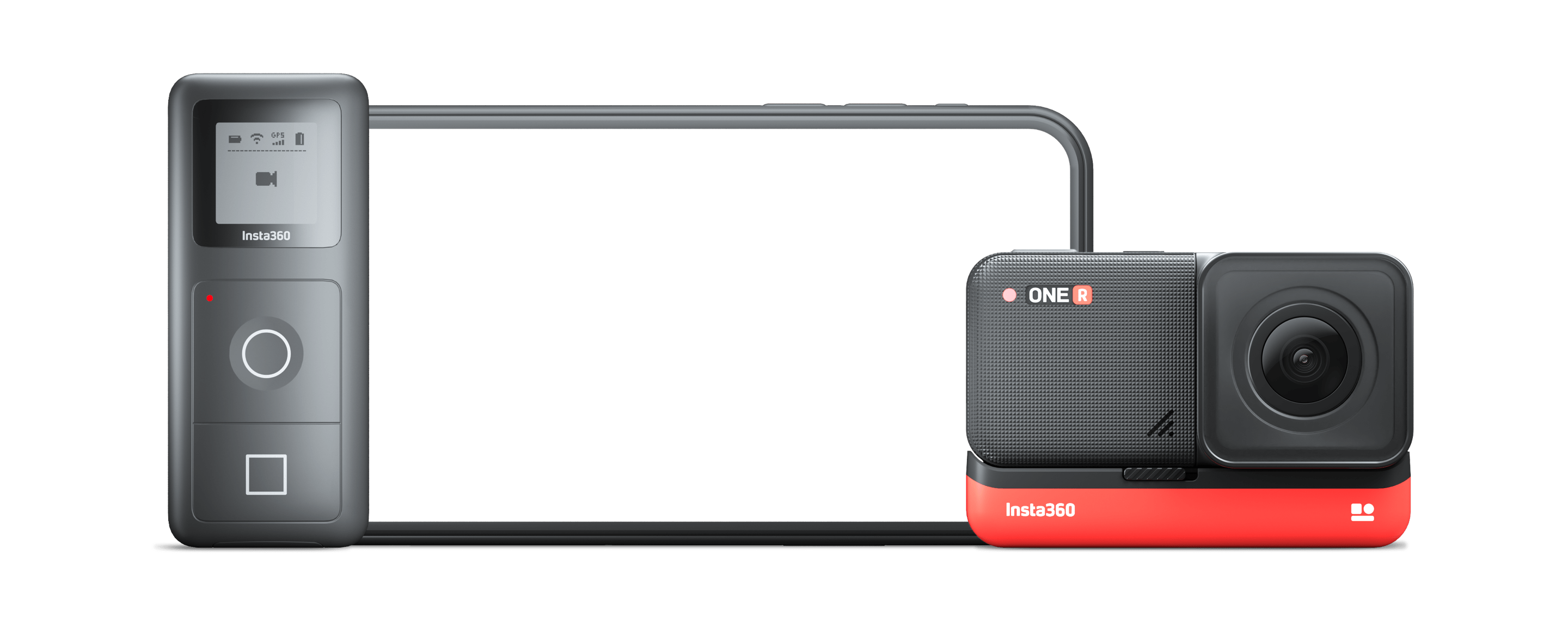 AERIAL MOD
The Invisible Drone.
You've seen the Invisible Selfie Stick. Now meet the invisible drone. ONE R's customized Drone Mount lets you capture airborne 360 views that hide your drone entirely from sight. Adjust your angle in post to get mind-blowing effects that used to only be possible for professional FPV pilots.
Buy Aerial Mod

Rugged Lens Protection
Pick up extra Lens Protection with the Dual-Lens 360 Mod Lens Guards.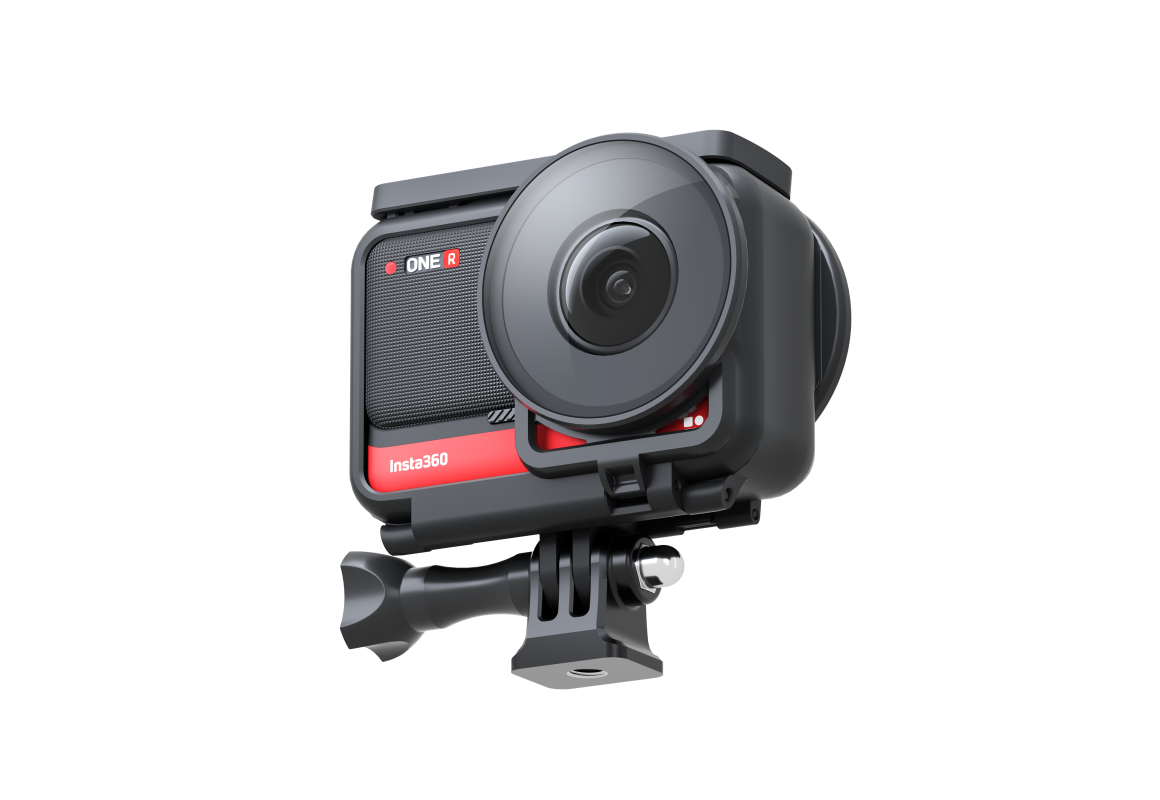 BUY NOW
Dive Case for 4K Mod
Waterproof to 60m (196.9ft). When you're ready for deeper underwater exploration, suit up with a Dive Case.
1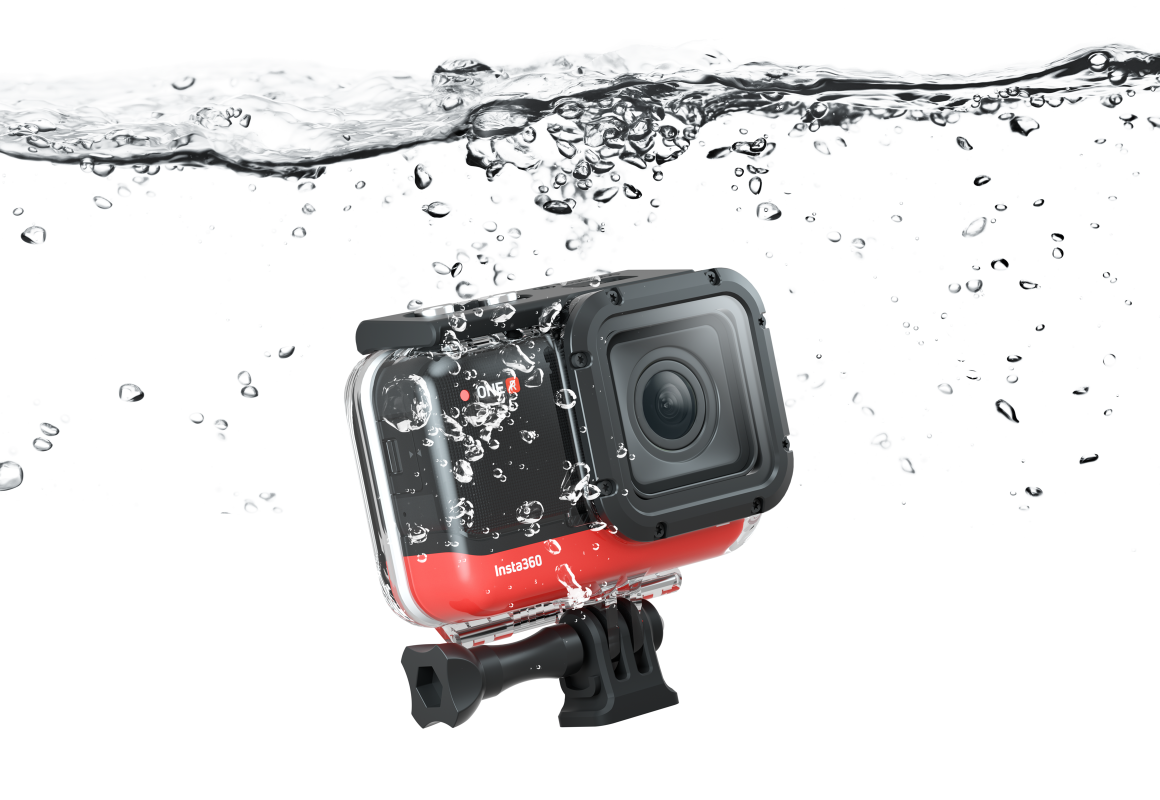 BUY NOW
3D Mount
Two cameras are better than one. The 3D Mount uses two shooters of your choice to capture high-res steresocopic video.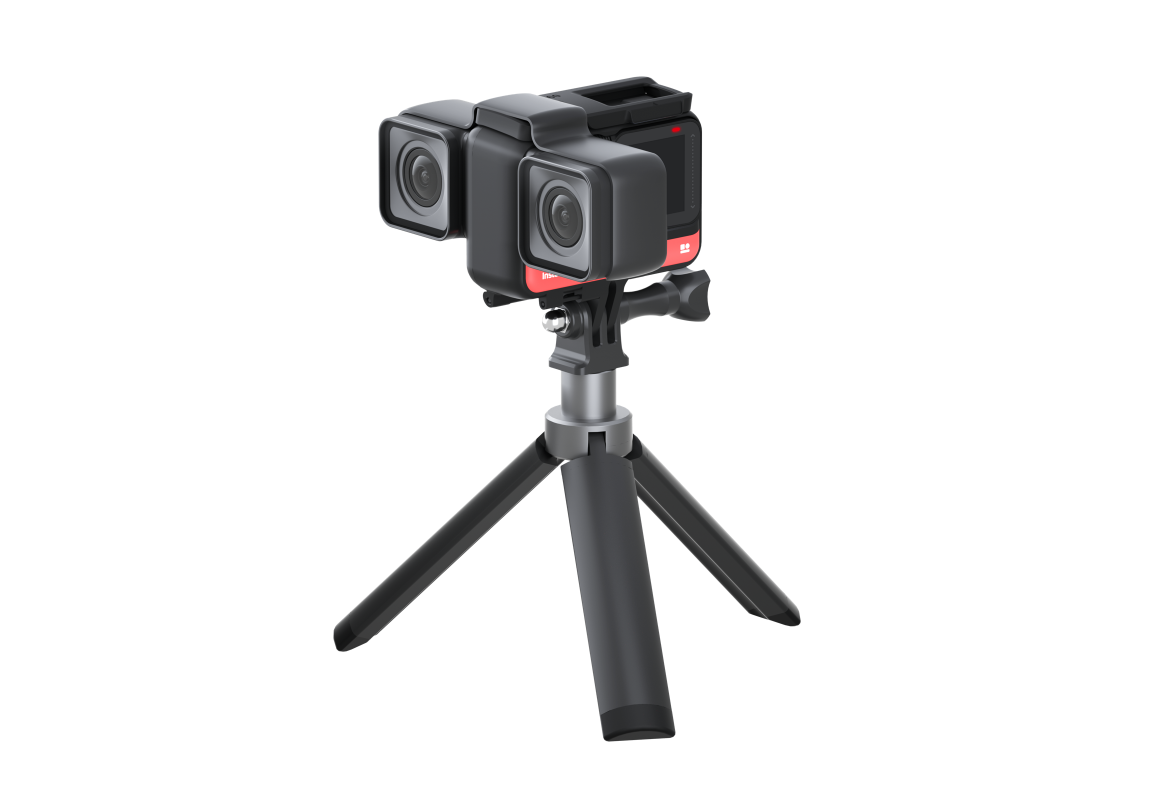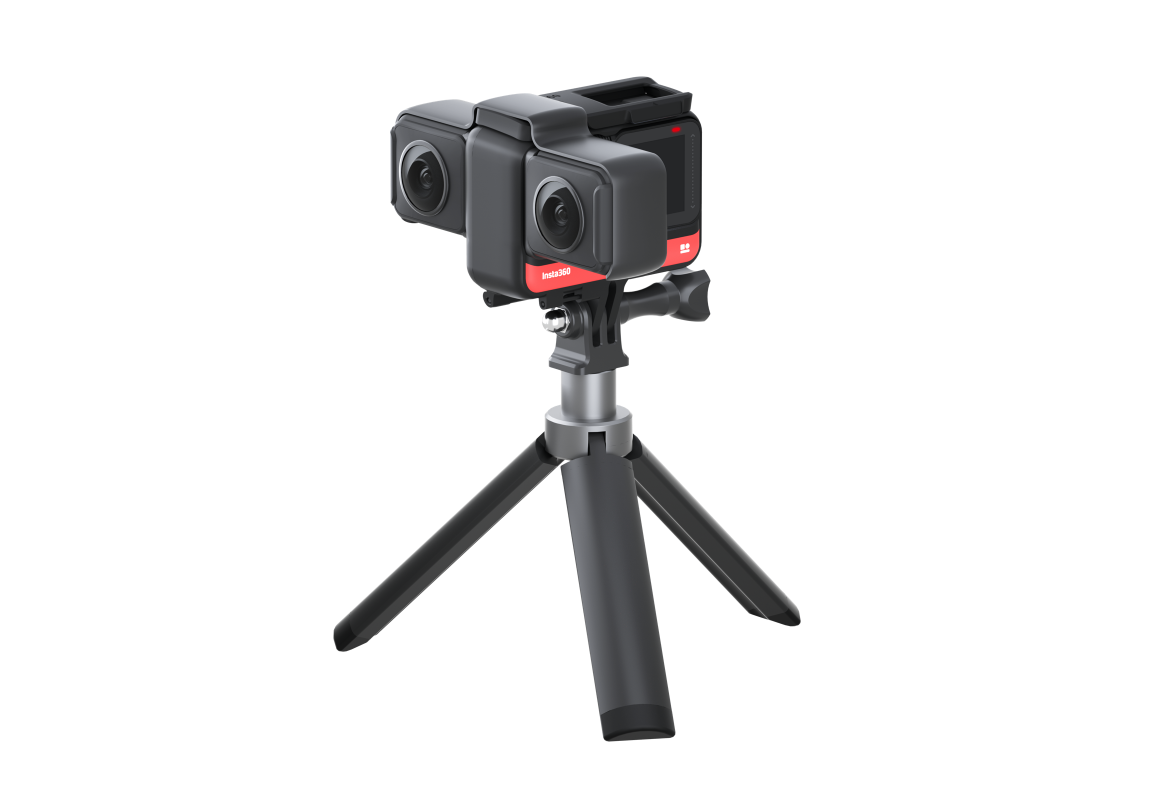 Coming Soon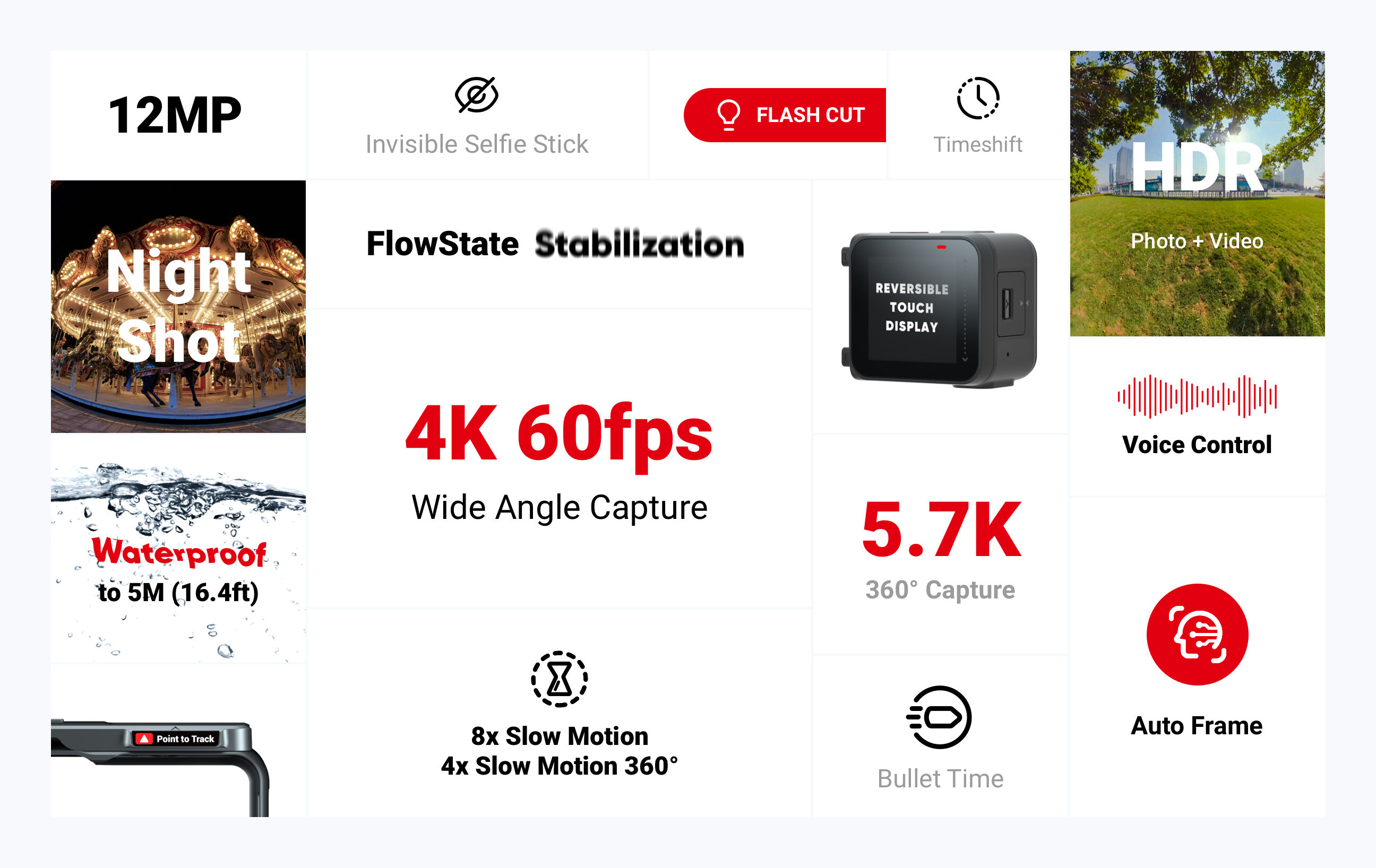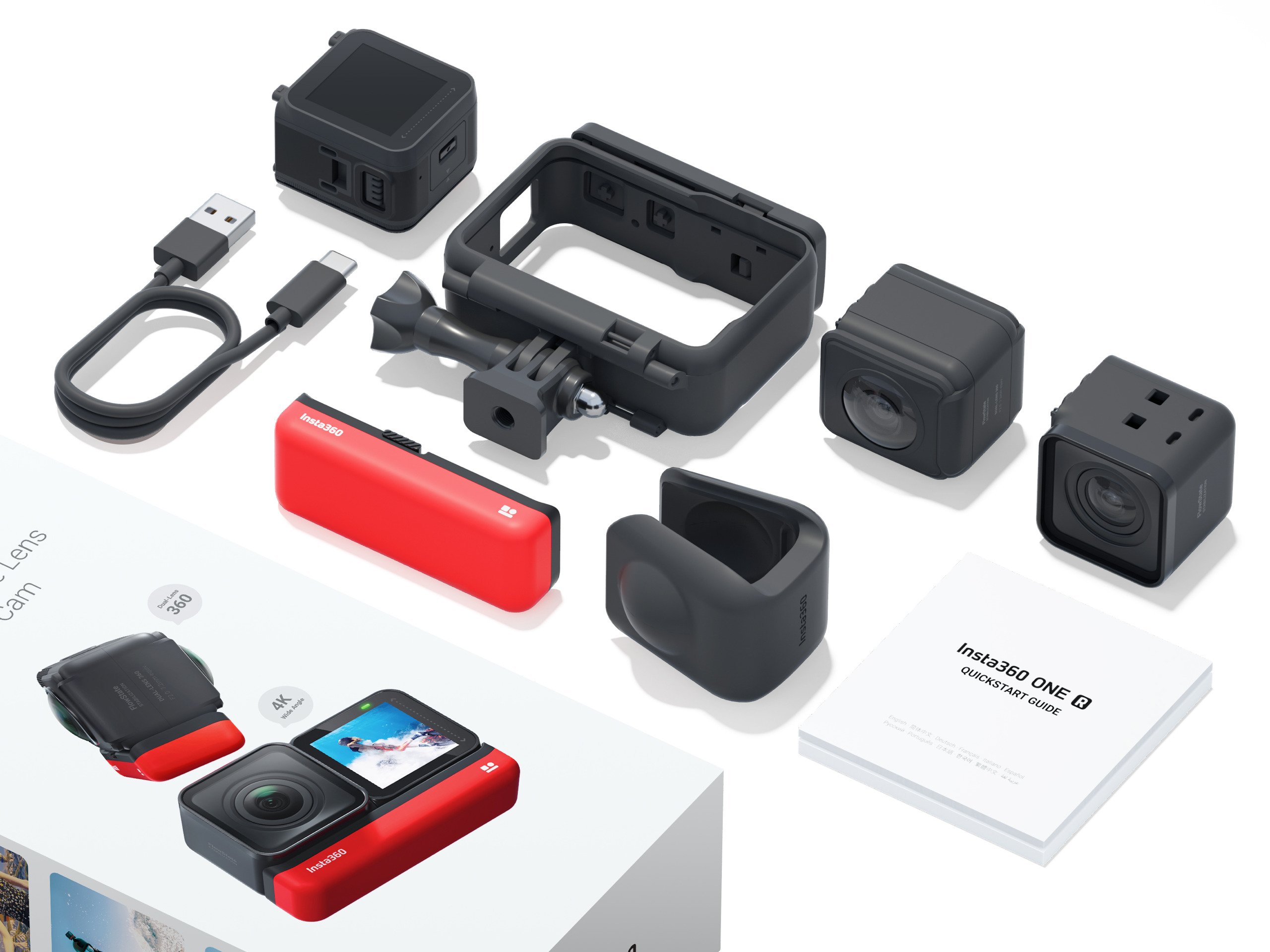 Specs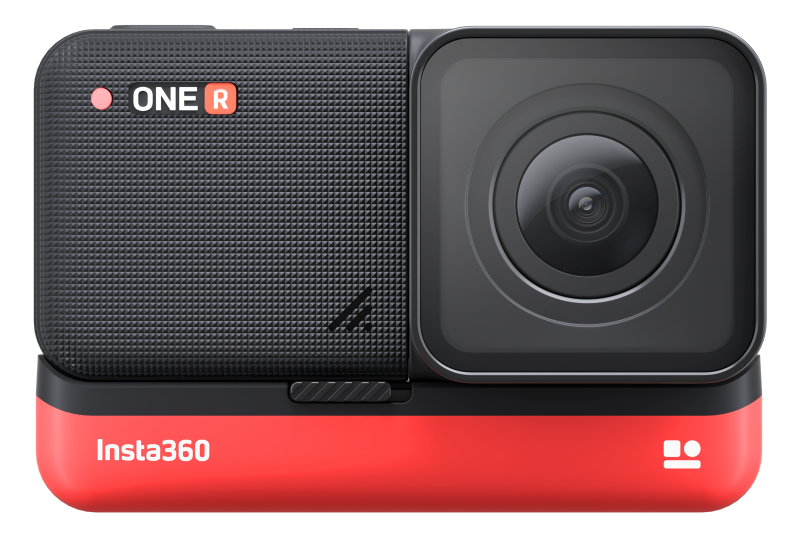 4K WIDE ANGLE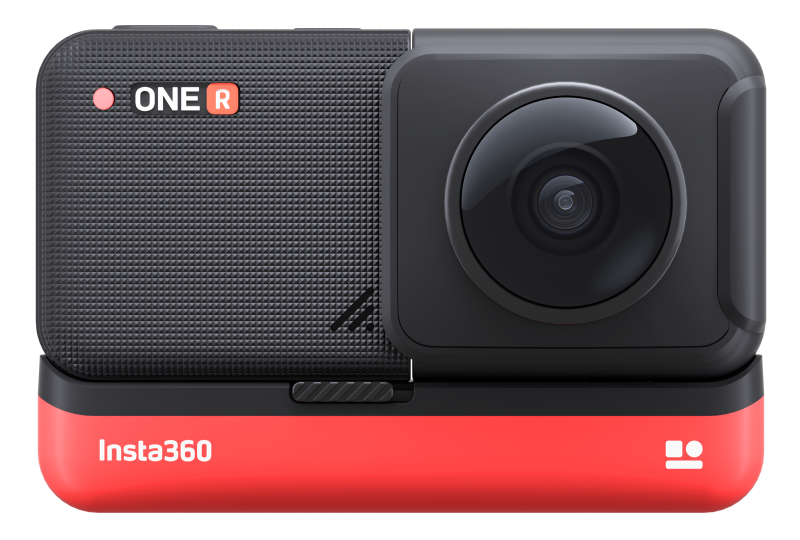 DUAL-LENS 360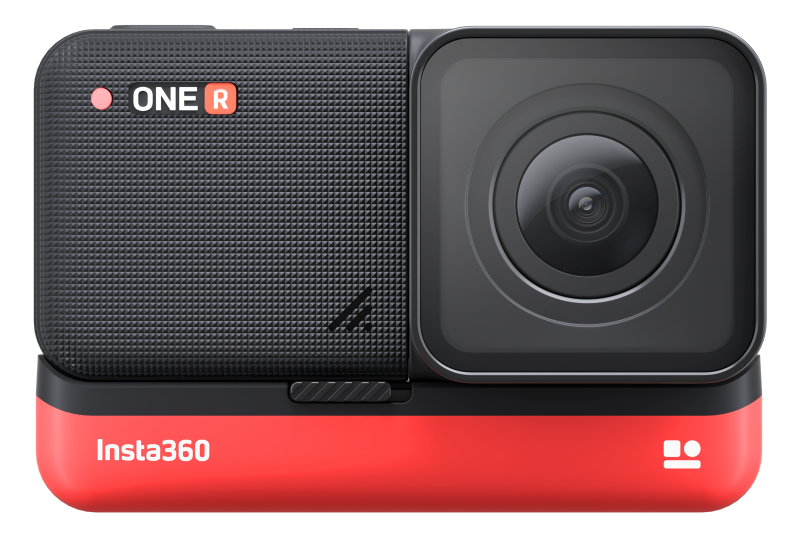 4K WIDE ANGLE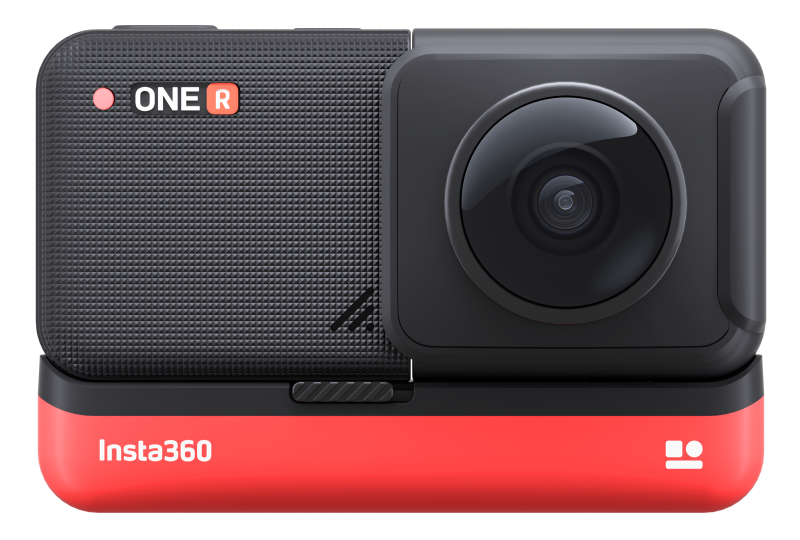 DUAL-LENS 360
35mm Equivalent Focal Length
Photo Resolution
4000 x 3000 (4:3) 4000 x 2250 (16:9)
Video Resolution
4000x3000@24/25/30fps, 3840x2160@24/25/30/60fps, 2720x1530@24/25/30/60/100fps, 1920x1080@24/25/30/60/120/200fps
5760x2880@30fps, 5760x2880@24fps, 5760x2880@25fps, 3840x1920@50fps, 3840x1920@30fps, 3008x1504@100fps
Photo Format
jpg, RAW (dng) (RAW files require software on PC/Mac to export.)
insp (can be exported via App or Studio), RAW (dng) (RAW files require software on PC/Mac to stitch)
Video Format
insv (can be exported via App or Studio), mp4 (enable in-camera basic stabilization), LOG, HDR videos
insv(can be exported via App or Studio), LOG and HDR videos
Video Modes
Standard video, HDR video, Timelapse mode, TimeShift mode
Standard video, HDR video, Timelapse mode, Bullet Time video
Run Time
5.7K @ 30fps - 70 minutes
Compatible Devices
Recommended devices: iOS: A11 or above iOS iPhone SE, iPhone 11/11 Pro/11 Pro Max, iPhone XS/XS Max, iPhone XR, iPhone X, iPhone 8/8 Plus Android: Kirin 980 or above (Huawei Mate20, P30 and above) Qualcomm Snapdragon 845 (Samsung Galaxy S9, Xiaomi Mi 8 and above) Exynos 9810 or above (Samsung S9, S9+, Note9 and above) * Devices that do not meet the above requirements can still use the app to control ONE R, however, some operations with high processing performance requirements such as AI supported functions and video playback, may be sub-optimal.
Photo Modes
Standard photos, HDR photos, Burst, Interval photos, Night Shot
Exposure Modes
Photo Shoot Auto, Manual(Shutter 1/8000s-120s, ISO 100-3200), Shutter Priority(1/8000s-1s), ISO Priority(100-3200) Video Shoot Auto, Manual(Shutter 1/8000 - 1/30, ISO 100-3200)
WB
Auto, 2700K, 4000K, 5000K, 6500K
Wi-Fi
5G (Standard range of approximately 20 meters)
Micro SD Card
UHS-I V30 speed class, exFAT(FAT64) format SD cards with a max storage of 1T are recommended.
Use Environment
-4° F to 104° F (-20℃ to 40℃)
If you're using ONE R in rough water conditions (e.g Surfing) you should use the Dive Case to keep your camera protected. For further details, please read the QuickStart guide found in the box.
IMPORTANT: Always fully assemble ONE R before turning on or operating. Do not turn on when partially assembled.